Blackjack Tips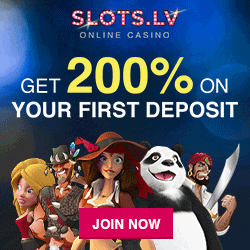 Well, here we are again, in the "classroom" of the Blackjack-Guru. I'm Goerge, and I'm here today, to give you some of my favorite blackjack tips. If you know me at all, you know that I've been around, and I've done a lot of gambling in my time. I've learned these blackjack tips over the years, sometimes from hard losses, and sometimes from big wins! So take it from the Guru, today's lesson is essential to your gambling enjoyment.
Now, there are many sites where you can find good (and bad) blackjack tips. I'm sure you're wondering which ones are worth following. Well, you have to use your intuition. First of all, you don't need to listen to everyone out there, but you're free to choose what will work for you. Most of the blackjack tips you'll find will be just common sense, and others won't. Before you use any strategy or tips religiously, you might want to look a little deeper into the matter. There is just too much material out there saying this and that and it's up to you to come up with a 'system' that works for you. So, to help you out, I've made up a little blackjack tips list for you.
Play tables where the dealer must stand on at 17. This reduces the house edge a little compared to situations where the dealer hits soft 17, which actually increases the house advantage.
If you don't know how to use the insurance bet, don't use it – it's one of the worst at the table. It's seems like a good bet in the beginning, but once you really think about it and calculate a few numbers, there's too much of an edge against you, so keep away.
It is always to your advantage to play against as few decks as possible. Ask around at the blackjack tables to find out how many decks are being used. If you're a card counter, it is always a good idea to pay attention to how the cards are being shuffled.
And probably the most important of the blackjack tips which also applies to all kinds of gambling: know when to stop. This isn't always as easy as it sounds for some people. One thing that can destroy you when gambling is greed. When playing blackjack set limits for yourself: set aside a certain amount to gamble and once you've lost that, it's time for you to go home. Don't get sucked into thinking that if you play long enough you'll win back the money you have lost – it doesn't work that way. Same thing when you're winning. If you have won a certain amount and you're above what you have set aside for the night, simply put it in your pocket and forget it for the rest of the night. That way, you might surprise yourself in the end.
In all my years of gambling, I certainly could've used one of these 'blackjack tips' pages that have become so well known all over the internet. I've put a lot of experience into this list, and I've tries to keep it short and to the point. I hope that these blackjack tips help you make a well-informed decision on how and where to play the game. It is important to have a good strategy, but some tips can also be helpful. These tips are based on my own experiences as well as other gamblers who have filled me in on their encounters at the tables. So take it from the 'experts'… we know what we're talking about.