How to play Blackjack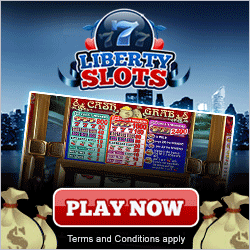 As the Guru, I can sense that you want to learn how to play blackjack. Is that right? Well, it's not that difficult. I hope you've read up on the rules to give you a good idea of what you can and cannot do and if you haven't, well, there's lots of time. Just go to my blackjack rules page now, then come back to continue this lesson form the Blackjack-Guru.
When you first get to a blackjack table, you can sit anywhere that there's an available seat. If you know how to play blackjack, you know it doesn't matter where you sit as far as an advantage over other players goes. If you have some sort of superstition about it, that's OK too. Superstitions are part and parcel of the casinos, so you'd fit right in! As soon as you're seated, and the current hand has finished, just call "Change" to the dealer in order to get your chips.
With the chips in front of you, you're now ready to place a bet. When you start to find out about how to play blackjack, you know that all you have to do is put your bet on the spot that lines up with where you're sitting. If you want to see a diagram of the table just go to my blackjack table layout page, then come right back. Sometimes the tables will have slight variations in their color or the shapes of the areas, but when you know how to play blackjack like a pro, it makes no difference to you.
Now once you've laid down your bet you can't take it back, so it might be a good idea to think it through first. That's where trying out my free game can help you learn how to play blackjack, because you have all the time you need, and no other players pressuring you to make your bet quickly. Each player is dealt two cards face-up and the dealer is dealt one card face-up and one card face-down. You then assess your hand, and whether or not to take another hit. This is the one thing about how to play blackjack that sets it apart from most casino games, because you have some control over what will happen next as compared to throwing a couple of dice. To be able to play a good game of blackjack, it is important to know when to hit and when to stand (just like Kenny Rogers says in the song "The Gambler") and this is where learning how to play blackjack can get complicated. Nevertheless, you can also have a lot of fun playing a guessing game if you're not too concerned with winning.
When everyone at the table has gotten as many cards as they want, the dealer turns up his face-down card. What the dealer does now depends on the individual table or online game that you are playing. Typically, the dealer must take hits until his hand reaches 17 or higher, or until he busts. If your hand is higher than the dealers, you win; if his hand is higher than yours you lose; and if both hands are the same, it's a tie and no one wins or loses.
So as you can see, learning how to play blackjack doesn't take a lot of time; just some basic rules to remember and you're off. Another thing too, is that blackjack is such a popular game, that chances are you've heard of it somehow or somewhere. It doesn't matter whether you're playing at a casino or online; once you know how to play blackjack, you're going to be able to have lots of fun watching or playing. I tend to prefer getting into the action at the table myself!